Copyright ©2005
KORE3 Industries LLC
All Rights Reserved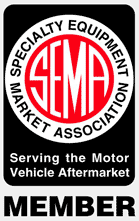 KORE3 News:

Notice: The KORE3 tech/sales phone lines will be closed May 13th-19th as we'll be out of the office travelling. Exisiting orders will be shipping out as scheduled and we'll be checking phone and email messages as we're able during this period. We'll do our best to respond to all questions in a timely manner in the order that they are received, however your patience is much appreciated.

- Big-Brake Kits
- Billet Aluminum Hubs
- FlexKORE™ Hoses

Special*Special:
Perfect for the weekend warrior street/track car with 325mm C5/C6 front brakes. Ultra heavy-duty, directional vane DBA C5 front rotors (067SL/SR) on clearance - $250.00/pr.


KORE3 Industries LLC
32206 Tangent Dr
Tangent, OR 97389

Sales: (800) 357-5467
Tech: (541) 924-5673
info@kore3.com