Copyright ©2005-2018
KORE3 Industries LLC
All Rights Reserved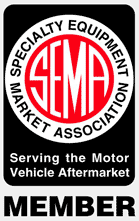 Contact Info...
Thank you for your interest in KORE3 products. We will respond to any questions and/or requests for information as soon as possible. Please include your name, contact information, and any other pertinent information in your correspondence to aid us in getting you a prompt reply.
Email: info@kore3.com
Orders: 800.357.5467
Tech/Support: 541.924.5673
Mailing/Shipping Address:
KORE3 Industries LLC
32885 HWY 99E
Tangent, OR 97389
Official Business Hours:
M-F 7:00 AM - 5:00 PM Pacific
Please read prior to placing an order:
By placing an order with KORE3, you agree that you have read and accept all KORE3 terms, conditions, and policies in effect. See the KORE3 TERMS OF USE, WARRANTY & LIABILITY WAIVER statement for additional details.
Order Placement:
Orders are accepted via phone or secure online transactions through our web site. Please help us help you by making sure that all of the information you provide is accurate and current. If you have any questions regarding a product or a specific application of our product, please contact us prior to placing the order. Once an order has been placed, it is subject to KORE3 policies for order cancellations, returns, and exchanges.

Orders are typically processed within 1-2 business days, after which you will be notified, by email, the status of your order and expected ship date.

Please note that KORE3 may choose to drop ship certain items from other locations at our discretion in order to fill an order in the most efficient manner as we see fit.
Pricing:
All prices are in US Dollars. Product prices do not reflect shipping unless noted otherwise. Shipping is added during checkout after you've provided a valid shipping address and selected a shipping method. All prices are subject to change without notice. Oregon has no sales tax.
KORE3 is not obligated to honor prices if they are incorrect on the website due to a typo, misprint, or other such error.

Method of Payment:
We accept all major credit cards (VISA, MasterCard, Discover, American Express), debit cards (w/VISA or Mastercard logo), PayPal, eChecks, checks (personal, business, cashier's), and money orders. All payments must be made in U.S. funds drawn on a U.S. bank. All orders must be paid in full prior to shipment. Please contact us for information regarding direct wire transfers for international shipments.
If you choose to pay by check or money order, please allow an additional 7-10 days to process your order after payment has been received. We apologize for any inconvenience this may cause. Send payments to the following address, noting the Order Number on your payment:

KORE3 Industries LLC
30659 Hwy 34 SW
Albany, OR 97321
Sorry, but we do not accept C.O.D. orders.
Domestic Shipping:
Preferred shipping methods include FedEx and USPS. Please contact us prior to ordering if you have special shipping needs or requests. Restrictions may apply to certain products being offered with "Free Shipping".
FedEx shipping options available at checkout:
FedEx Home Delivery (Ground)
FedEx Express Saver (Expedite)
For other methods please contact us.
USPS shipping options available at checkout:
Parcel Post (2-7 days)
Priority Mail (2-3 days)
For other methods please contact us.
International Shipping:
The KORE3 website is set up to only accept orders and payment from US addresses at this time. We apologize for any inconvenience.
If you are interested in placing an international order, please contact us via phone or email to discuss options. All import fees, taxes, and/or duties are the responsibility of the buyer. KORE3 will not alter exportation documents in order to reduce tarriffs/fees/etc. Please allow additional time for increased processing requirements and delivery of international orders due to customs and other factors outside of our control. "Free Shipping" offers apply to domestic orders only.
Order Cancellations:
Order cancellations prior to processing and shipping will be handled on an individual basis at the discretion of KORE3. All orders that have shipped will be treated as a Return/Exchange transaction as per KORE3 policy. Custom and special order products may not be eligible for return.
Damage Claims:
We package every order carefully in order to ensure that your parts get to you undamaged. If the goods you have received appear to have been damaged during shiping, please contact us so that we can confirm and verify the damage and assist you in any way we can. Pictures in these instances truly are worth a thousand words so if you have access to a digital camera, please document the damage. The shipping carrier may request to inspect the package and packaging materials and we request your cooperation in such instances.
Shipping insurance for the full amount of the order is standard and included in shipping price.
Return/Exchange Policy:
If Buyer is dissatisfied with this product for any reason, it may be returned to KORE3 within sixty (60) days of receipt for a refund of purchase price, less a 20% restocking fee. Shipping and handling charges are non-refundable and are the responsibility of the buyer. Buyer may return product at his or her own expense to KORE3. All returned products must be in original packaging (or equivalent), in like-new condition, and accompanied by a KORE3 issued Return Goods Authorization Number (RGA#) to qualify for refund. Custom and special order products are non-returnable, including but not limited to FlexKORE™ brake lines as they are made to order.
If there is a mistake with your order that was the fault of KORE3, than it will be corrected at no additional expense to you. We aim for 100% accuracy in filling our orders, however mistakes do happen and we hope that you'll give us the opportunity to fix ours as promptly and professionally as possible. Please inspect your order within seven (7) days of receipt to verify contents and condition and contact us if there are any problems .
6-Month Limited Manufacturer Warranty:
KORE3 warrants to the original purchaser that all products of our manufacture are free from defects in material and workmanship under normal use, driving conditions and service for a period of six (6) months from the time the order was placed. This warranty shall not apply to our products or any part thereof, which have been subject to competition use, accident, negligence, alteration, modification, misapplication, abuse, or misuse. No warranty of any kind, either expressed or implied, is made regarding the safety of the products. The entire liability as to the safety, application, installation, and/or performance of the product lies solely with the buyer.
KORE3 Privacy Notice:
KORE3 is very concerned about the protection of customer privacy for all of our website visitors and both web and non-web based business transactions. KORE3 does not track personally identifiable information of visitors to our website. Any "cookie" technology where our servers deposit special codes on a visitors computer will only be used to track non-personal information such as type of browser, operating system, and domain names to improve each visitor's online experience.
KORE3 only collects personally identifiable data, such as names, addresses, phone numbers, credit card numbers, email addresses, and the like, when voluntarily submitted by a visitor while placing an order. We advise minors to get parental permission before filling out any online forms. This information is necessary to process payment and in some cases, to provide the processors and shipping companies with the information that both KORE3 and our affiliates require in order to do business.
On occasion, we may send notices to prior customers, usually in the form of an email. These notices, sent periodically, may announce website upgrades, updates, new product information, sales, special offers, and other similar information.
KORE3 will never release your personal information to any third party without your explicit permission, unless release is required by law and/or is pertinent to judicial or governmental investigations. There are no other circumstances under which we will sell or share your personal information with any third party.
We reserve the right to change this policy at any time without notice. Any and all changes will not be retroactive and will only apply to visitors and purchases from the date of change forward.
Security Notice:
KORE3 uses SSL (Secure Socket Layer), 128-bit encryption for all credit card purchases, whether they originate from our website or are taken in person via phone, email, etc. We do not keep your credit card information on file or in our database any longer than necessary to complete the transaction for security reasons and will require you to provide that information during any new transactions.
The KORE3 website, www.kore3.com, will show a locked padlock in the lower right hand corner of most browsers when securely connected via SSL during checkout when you are asked for sensitive information such as credit card information. You can confirm that the page is secure by checking the URL address at the top of the browser, where it will begin with https://, also an indication of a secure connection.
Though we have taken measures to secure all critical data and believe our system to be at or above the industry standard, no system can be guaranteed 100% secure. We will not be held liable for any theft or misuses of your personal information.
Note: You can hover over, or click on, the red "COMODO" logo in the lower right hand corner of our website to view our site credentials. KORE3 Industries LLC holds a website identity assurance warranty of $10,000. This means that you are insured for up to $10,000 when relying on the information provided by IdAuthority regarding the authenticity of this site.
Intellectual Property:
This site and all contents including text, pictures, graphics, electronic data, and logos copyright ©2005 KORE3 Industries LLC. All rights reserved. Any unauthorized use of KORE3 property is strictly prohibited without prior written consent given by KORE3 Industries LLC. "FlexKORE™" is a trademark of KORE3 Industries LLC.
Manufacturer names and logos in the KORE3 website and documentation are trademarks of their respective companies and are used only to identify their products.

KORE3 News:

Notice: C6 Z06 caliper availability is limited. Please contact us for current stock and color options.
KORE3 is now offering products by Hydratech Braking Systems™, the industry leader in hydraulic brake assist conversions for the pro-touring market. While we're updating our website, please let us know if you have any questions concerning their hydraulic brake assist systems.

- Big-Brake Kits
- Billet Aluminum Hubs
- FlexKORE™ Hoses

Upcoming Closures:
KORE3 is continuing operations in a limited capacity during the unprecedented COVID-19 coronavirus pandemic, however we will continue to do what we can, when we can, without putting ourselves, our customers or our community at unnecessary risk.


KORE3 Industries LLC
32885 HWY 99E
Tangent, OR 97389

Tech: (541) 924-5673
Sales: (800) 357-5467
info@kore3.com