Copyright ©2005-2015
KORE3 Industries LLC
All Rights Reserved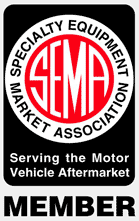 KORE3 News:

Notice: Most C6 Z06 calipers are on national backorder and currently unavailable with no ETA.
KORE3 is now offering products by Hydratech Braking Systems™, the industry leader in hydraulic brake assist conversions for the pro-touring market. While we're updating our website, please let us know if you have any questions concerning their hydraulic brake assist systems.

- Big-Brake Kits
- Billet Aluminum Hubs
- FlexKORE™ Hoses

Upcoming Closures:
KORE3 will be closed Sep 4, Nov 23-24, Dec 25 & Jan 1


KORE3 Industries LLC
32885 HWY 99E
Tangent, OR 97389

Tech: (541) 924-5673
Sales: (800) 357-5467
info@kore3.com