Copyright ©2005-2013
KORE3 Industries LLC
All Rights Reserved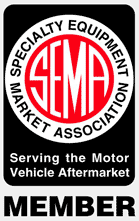 ---

---

---

---

---

---



KORE3 News:

Notice: The KORE3 tech/sales phone lines will be closed for the holidays Nov 28th-29th, Dec 24th and Jan 31st.

- Big-Brake Kits
- Billet Aluminum Hubs
- FlexKORE™ Hoses

Special*Special:
Perfect for the weekend warrior street/track car with 325mm C5/C6 front brakes. Ultra heavy-duty, directional vane DBA C5 front rotors (067SL/SR) on clearance - $250.00/pr.


KORE3 Industries LLC
32206 Tangent Dr
Tangent, OR 97389

Sales: (800) 357-5467
Tech: (541) 924-5673
info@kore3.com