Copyright ©2005-2015
KORE3 Industries LLC
All Rights Reserved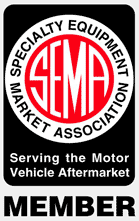 ---

---

---

---

---

---
KORE3 News:

Notice: Front red C6 Z06 calipers are currently back in stock in limited quantities.
KORE3 is now offering products by Hydratech Braking Systems™, the industry leader in hydraulic brake assist conversions for the pro-touring market. While we're updating our website, please let us know if you have any questions concerning their hydraulic brake assist systems.

- Big-Brake Kits
- Billet Aluminum Hubs
- FlexKORE™ Hoses

CLOSED:
KORE3 will be closed September 4-7 in observance of the Labor Day holiday.


KORE3 Industries LLC
30659 Hwy 34 SW
Albany, OR 97321

Tech: (541) 924-5673
Sales: (800) 357-5467
info@kore3.com